google-site-verification: google53256048ba0fb282.html
Mobile Detailing Service Areas:

Algona|American Lake|Auburn|Bellevue|Bonney Lake| Buckley|Burien| Covington|Dash Point|Des Moines|Dupont| Edgewood|Federal Way|Fife|Fircrest|Fort Lewis|Frederickson|Gig Harbor|Graham|Indian Summer| Issaquah|Kent|Kirkland|Lacey|Lake Tapps|Lake Union| |Lake Washington| Lakewood|Maple Valley|McChord AFB|McKenna|Mercer Island|Milton|New Castle| Normandy Park|North Bend|Olympia|Orting|Pacific| Parkland|Puget Sound|Puyallup|Queen Anne|Redmond| Renton|Roy|Ruston|Sammamish|Seatac|Seattle|South Hill|South Prarie|Spanaway| Tacoma|Tukwila|Tumwater|University Place|West Seattle|Yelm| 

Since 1992 ADC, LLC has provided professional quality car, boat & rv detailing & boat washing service.

We bring the detail shop to you; saving you time & money!      We come to you 

Why choose the professionals at ADC, LLC?

Our company is your #1 source for professional detailing services.

We offer high quality, reasonably priced auto, boat & RV detailing at your home, office, dock or dry storage.  Our fully equipped mobile units bring everything needed to completely detail your vehicle, boat or RV on the spot.  The day of bringing your vehicle to the detail shop is over.  

We bring the detail shop to you saving you time and money.

Family owned & operated since 1992

Licensed & Insured

Professionally trained detailers

Trained in the latest techniques & product use

Use environmentally safe products

Reliable & on-time

Mobile (We come to you!)

We offer a full range of services to meet your budget

Customer satisfaction guaranteed

How can using a 

mobile service vs. a shop 

save you time and money?

Mobile Boat, RV & Car Detailing

at your home, office or dock

We bring our detail shop to you; 

saving you time and money! 

1-800-539-6910

Mirror & Head Light Replacement

New RV Sealants   

3M Chip Protection, Chiprotect, Chip Guard

Website designed by Tammy Harris

Questions or Comments please submit them to 
e-mail
All rights reserved 1992 - 2018

ADC, LLC (Mobile Auto, Boat & RV Detailing Service serving Seattle, Tacoma, Olympia, Bellevue, Gig Harbor & their surrounding areas)

P.O. Box 3128 Seattle, WA 98118

1-800-539-6910

www.mobiledetail4you.com

Tony Harris

Owner

ADC, LLC

Mobile Car, Boat 

and RV Detailingat your home, office, marina 

or dry storage

Call today for a free quote

1-800-539-6910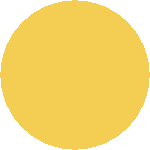 26 Years

in Business

1992 - 2018

A family

owned & operated

business since 1992

For every Executive Detail purchased in 2018

the ADC, LLC will make a donation to the following charities...

January

American Red Cross

February

American Heart Association

March

Alzheimer's & Aging Research Center

April

ASPCA - American society for the prevention of cruelty to animals

May

American Breast Cancer Association

June

Arts Foundation

July

Boys n Girls Club of America

August

Feed the Children

September

World Vision

October

American Thyroid Association

November

Make a Wish Foundation of America

December 

United Way

Complete Detail 

starting at $229

(regular size car 

in good to fair condition)

We come to YOU!